This is our quick and easy way to let you know what we're up to and how things are going in the biochip industry. To unsubscribe, there's a link at the end of this email. If you have feedback, please email us your comments.
ABTECH to present at
Upcoming Conferences
News for Users:
Microdisc Electrode Arrays (MDEAS)
Ø Microdisc Electrode Arrays (MDEAs) are inert, array microelectrodes formed from a microlithographically patterned insulator-on-conductor-on-insulator configuration. They are designed for the study of electrochemical properties of thin polymeric films and coatings, for applications in microelectrochemistry, for electrical/electrochemical impedance spectroscopy, and for chemical and biological sensor development.
Ø Microfabricated from 100 nm magnetron sputter-deposited gold, e-gun vapor-deposited platinum, or conductive indium tin oxide (ITO) on an electronics grade borosilicate glass, these devices are supplied in three microdisc diameters and corresponding microdisc densities. A 500nm thin silicon nitride layer is applied over the conductor and is microlithographically windowed using reactive ion etching to reveal an array of microdisc-windows to the metal beneath and a bonding pad. MDEAs are available as packaged (with attached leadwires and encapsulated) or as un-packaged die.
Ø MDEA chips of gold, platinum, or ITO are available with 50 microns, 100 microns, 250 microns, or 3,600 microns disc diameter.
Ø In research and product development, these devices are widely used for conductimetric, chemoresistive chemical and biological sensors using electrically conducting (electroconductive) polymers, for impedance sensors based on Langmuir-Blodgett thin films, for studying environmental effects on polymer thin films, and in modern micro-electrochemistry.
Ø Investigate the chemoresistive responses of transducer-active, polymeric thin films in the same electrode configuration, the same test environment, and on the same sample film. Develop these devices into products where the application requires a compact, durable and versatile chemical or biological chemoresistive or electroanalytical sensor of low cost.
More-->
Microfabricated Chips Enable Advanced Biosensor and Biochip Research
ABTECH's line of microlithographically fabricated interdigitated microsensor electrodes, microband electrodes, and micodisc electrode arrays are well suited to the development of impedimetric, amperometric and voltametric chemical and biological sensors. Look for new polished and metallized (Au or Pt) 3" x 1" borosilicate glass substrates for DNA Microarrays – 2007 More -->
November 26th – 30th, 2007
Materials Research Society Meeting
Hynes Convention Center and Sheraton Boston Hotel, Boston, MA
To Register: More -->
---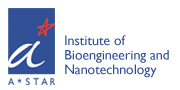 December 12th, 2007
Institute of Bioengineering and Nanotechnology (IBN),
3 Biopolis Way, Singapore
---